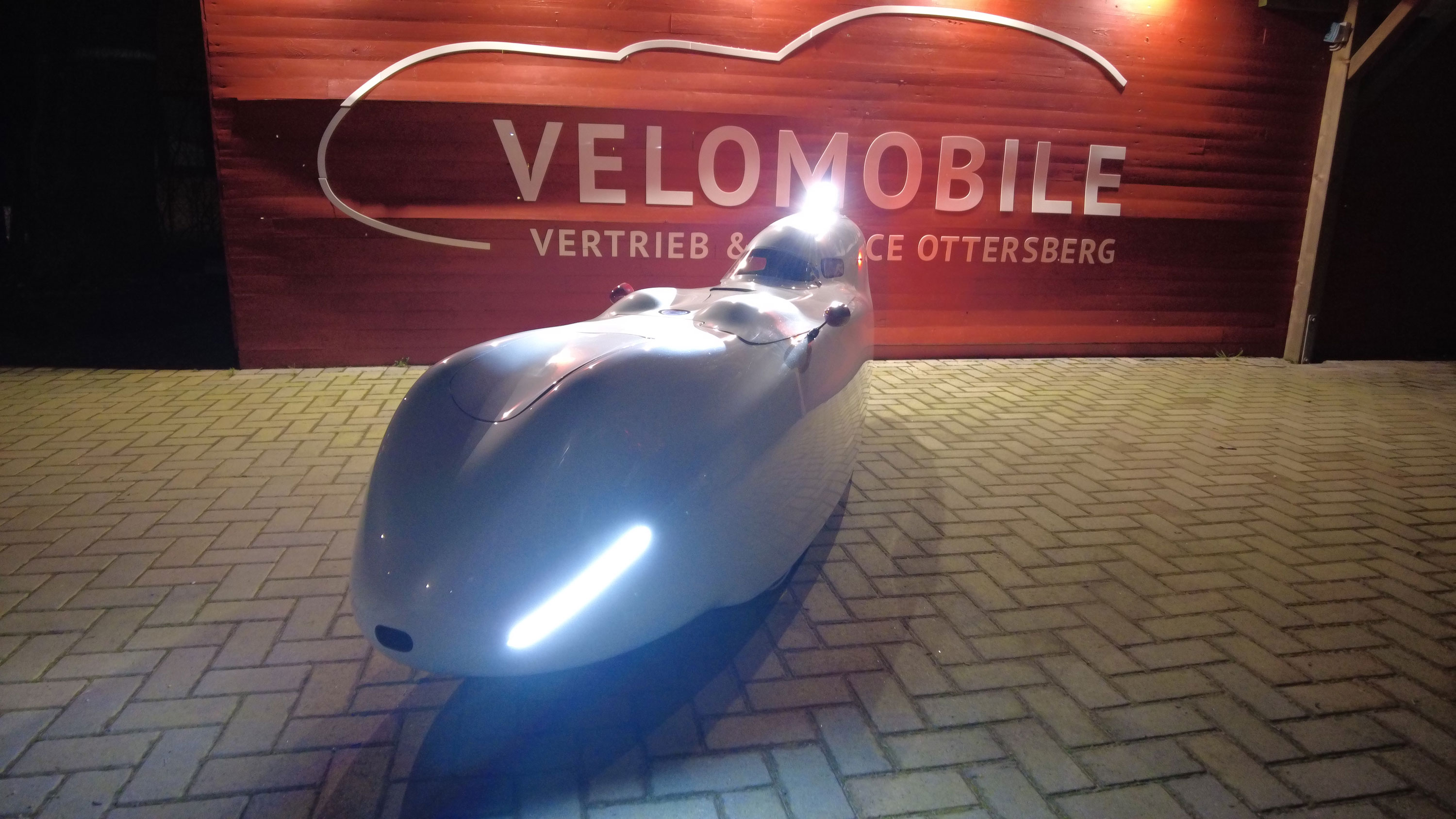 Milan Special Edition 2022
After I was able to celebrate very good successes with my first
Special Edition
last year, I received a lot of valuable feedback from drivers who did not opt for my
Special Edition
from last year.
For many, the safety module is important because it brings decisive advantages in road traffic, but the optics were always a point where opinions differed.
Fortunately, Jens and Eggert have had a sympathy and designed a new module that I have now pimped a little on my
Special Edition
!
So the Kellerman indikators have moved to the left and right of the back, which offers a better distinction in turning operations. Also, this makes the vehicle look wider in the dark (drivers assume that next to the light source still left and right some vehicle will be) and the new module offered me the opportunity to now attach other light sources.
Furthermore, a LED is installed on top, which looks like a camera lens during the day (switched off)... Drivers, who feel observed, behave mostly exemplary ;-)
If necessary, however, it can also be activated (dimmed) and serves in addition to the vertical LED element, as a rear light.
The LED strip turns on automatically, just like the already known daytime running lights in front, when the power source is activated.

Back to the lighting: the front built-in BUMM IQ-X has as usual 3 switching levels (1-0-2) and can also be switched so furthermore - the Kellerman indicators left and right are then also as usual on flashing light, off (brake light) or continuous on.

With my
Special Edition
there is now the possibility to activate a "rear fog light", which lets both the upper LED on the new safety module, as well as the Kellerman indicators light up on full power (=12V). This is not only practical in fog, but also when the sun is low in the sky!
This setting should also really only be selected for these two events, because the light pattern is already really "bright"...
The same effect is also achieved with the brakes on, so extremely bright - but not so that there is trouble with the police!
With the past
Special Edition
, I always ordered 10 vehicles in advance and was thus relatively inflexible in terms of color and equipment. Fortunately, I can reorder this
Special Edition
at any time, so I can fulfill (almost) all wishes!
In the next 2 months the first 10 will be handed over to the happy new owners - if you want to be one of them, please contact me.
Here
you can find the "basic configuration" on the basis of which I calculated my price. Extras that are subject to surcharge will be added, not needed/wanted equipment will be credited.